Canon is going to be releasing a new firmware update for the Canon 7D in early August and it's going to be a big one because it specifically adds and improves 11 features to power-up your 7D.
(Update as of 08/07/2012… the 7D Firmware is officially out! Here's how to Update your camera!)
The 2012 firmware update is going to have 11 new features that is going to add a lot more muscle to the already powerful 7D!!!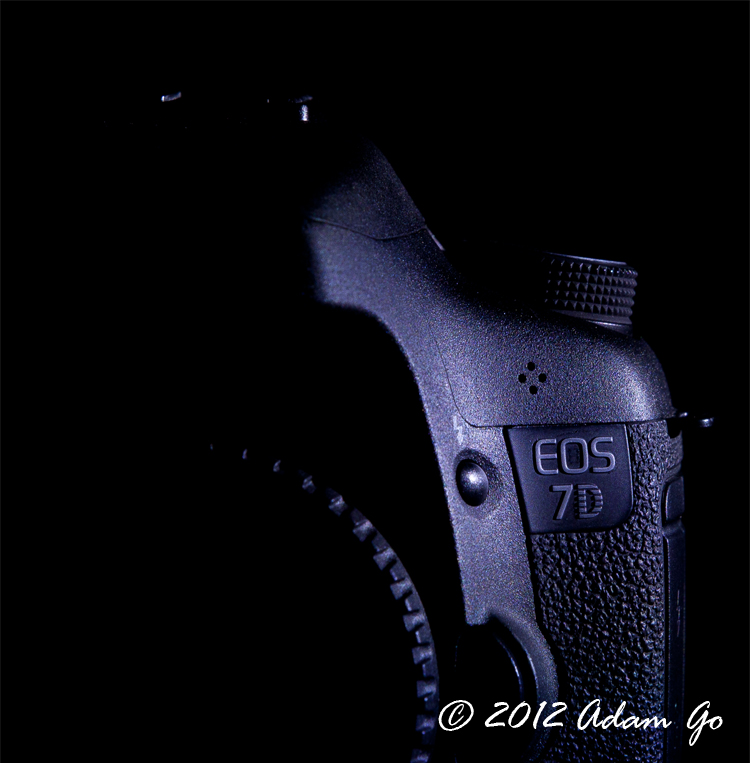 1. Maximum Burst Rate Increase. A winner for high action sports!
Right now, we can shoot a max of 15 shots in RAW… with this update, we can shoot a staggering 25!
If we shoot with RAW+JPG large, we're going to have an increase from 6 shots to 17 shots!!!
2. Manual Audio Level Adjustment! FINALLY!!!
Definitely great to have manual audio level adjusting but I wonder why it took Canon so long to come out with this. Anyway, this feature will allow the user of the 7D camera to control 64 audio levels for optimized and accurate audio. There's going to be a new screen for the audio!!! Check out the simulated screen below!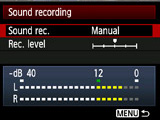 3. GPS-E2 compatibility. (Optional accessory)
This add-on feature will allow you to geotag the latitude and longitude of your photos, as well as record which direction your camera is pointing.
Since the camera is using GPS, the camera's clock will synchronize with the satellites above you so that you get the most accurate time available. The GPS-E2 can also be used to log your location on a map.
Although this sounds really cool, if you have a smart phone… I don't think you really need one these because a smart phone can log your coordinates and track where you've been.
4. Ability to post process RAW images in the camera.
Be able to adjust  in-camera the white balance, auto lighting optimizers (ALO), exposures, jpg quality, picture style, digital noise, lens distortion/aberration, and the stuff we play with to get the best quality out of an image. Although I Canon utilities installed on a computer with a huge screen helps, I still think this feature is really great to have for photographers esp. travel photographers who don't have immediate access to a computer with any kind professional digital processing software.
Although I prefer to use a computer to post process, this new feature actually is nice to have because it allows you to be productive in the outdoors or on a long plane ride.
5. Increase in range for ISO speed up to 6400. (Right now we have an ISO range of 100-3200).
The increase in ISO auto range will give more control and flexibility to photographers that constantly go in and out of a building or any situation that involves different lighting scenarios in a short setting. Live examples include time lapse photography and photography that involves sunrises and sunsets or any situation where exposure levels constantly change.
6. Faster scrolling of magnified images.
The scrolling of magnified images during playback is to me really decent right now. However to make it faster and smoother is always welcome. This will be very useful photographers who take their time chimping at their screens.
7. Jpeg Image resizing
This will definitely help save a bit more time and add extra space on the CF card! Another feature I think is great for travel photography!
8. In camera ratings!
This helps organize which photos rock and which suck. Nonetheless, it is great to add on the 7D!
9. More controls during Playback.
This will enable users to protect, resize, rotate, show AF points/ highlight alerts. Basically, on the 7D we have to get out of playback to do what was just mentioned, which is quite a hassle.
10. Ability to customize file names.
Self explanatory.
11. Time Zone Settings
Another helpful feature for photographers that travel through different time zones.
The new firmware that will be coming out in the beginning of August 2012 will not be one of those bug fixes that we usually get from time to time from Canon. The 2012 firmware update 2.0.0 was meant to give users state of the art shooting options with the best technology has to offer!