The official underwater dive housing from GoPro is finally here!
It's definitely a dream come true for SCUBA divers, snorkelers, and people who love going deep down! (Video at bottom of post!)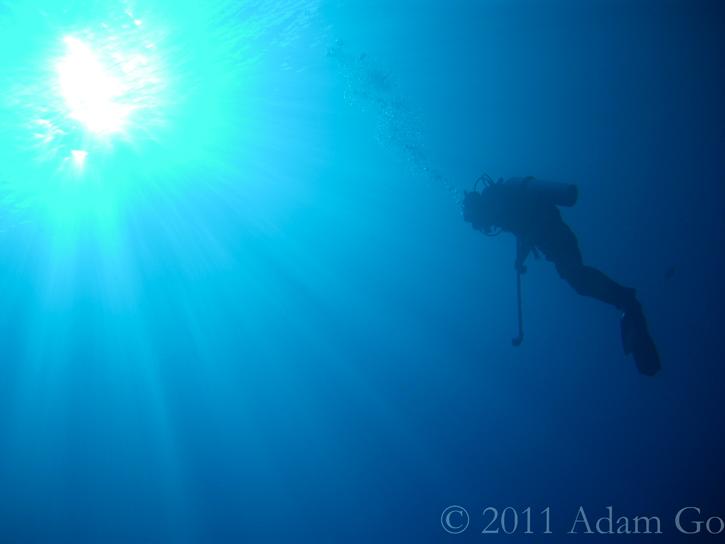 The official underwater housing from GoPro features a cool looking flat lens that allows the wearer of the GoPro camera to film up to depths of 60 meters (another plus for technical divers!).
Features that really make the official dive housing worth it!
1. No Vignetting at any resolution!!! (when using thiird-party flat lens extension on the GoPro, vignetting occurs "especially" during the wide settings!)
2.  A lens cap! For divers and snorkelers, there were times when we all got smacked around by waves and got ourselves "and gear" damaged by the sharp elements. Now I have one less thing to worry about with the lens cap. The lens cap has a secure fit over the flat lens that won't come off unless you're ready to film underwater!
Why to buy the Dive Housing?
It's an official product from GoPro and it looks so much better than what the third-party makers are selling. Seriously! Just look how sexy that looks below! The flat lens housing is listed under Premium Accessories on the GoPro Site.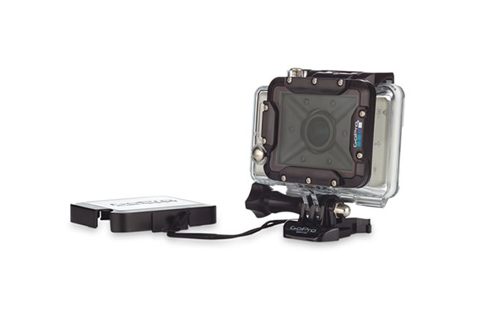 Image above from is a screenshot from http://gopro.com/hd-hero-accessories/dive-housing/ 
Can the Flat Lens Housing Be Used On Land?
Hell Yeah! But it's better under the sea!
Why GoPro cameras will blur without the flat lens?
GoPro cameras are great on land. They are even great in the water! However, we have to remember that when the HD camera is used in it's normal housing in the water, the curvature of the lens magnifies what you film. On land there is no blur because air doesn't magnify what you see. Actually, the curved lens is beneficial and makes the images sharp on land!
However, when underwater, water acts like a magnifyer and everything you see through an air space in the housing of the GoPro camera will be slightly blurred because it's magnified twice. In other words think of it as being prescribed glasses that are too strong for your eyes.
Anyway, for the non tech types; if you use the flat lens, the blur you would see underwater is eliminated.
The Flat Lens Housing Can Be Used For All Resolutions!
Also, since GoPro claims that the flat lens can be used on all resolutions, I'm thinking that the GoPro underwater housing's flat lens has been modified to fit really close to the camera lens! This also means less airspace from the flat lens and less bulkiness when filming underwater!!! Definitely a must buy!
I have to mention this one more time but I really have to credit GoPro for putting some style into the underwater housing! It looks so cool it's sexier than the normal housing!
Here's a video I made using a GoPro 1 on the island of Guam.

Guam Diving from kumidia HD on Vimeo.
Now I'm just waiting for the wifibacpac. I wonder how it's going to work with underwater filming!