The JR Rail Pass (JR = Japan Railway) is by far the most convenient and most economical way for foreigners to travel all around Japan.  The rail pass is also best for those who plan to tour the entire country because this particular train pass allows you to ride on most bullet trains (the well known shinkansen) and most of the JR local trains, buses, and ferries associated with the company Japan Railways.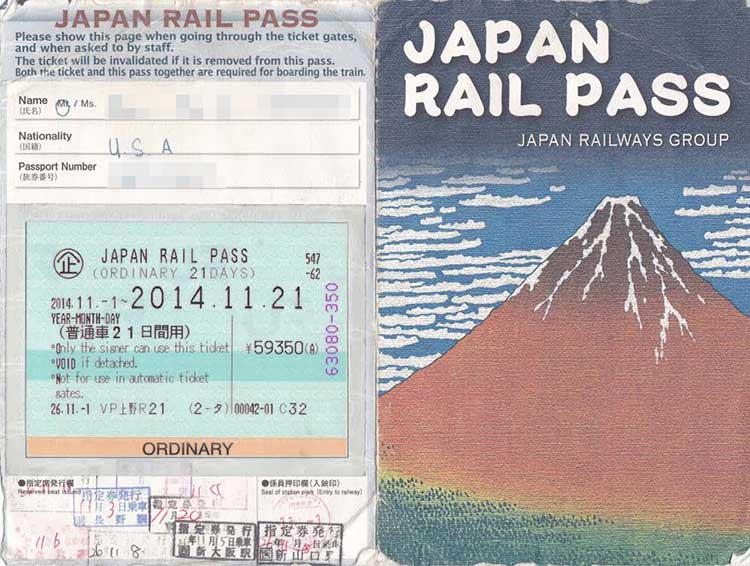 Before we go further, it is important to note that you must buy the JR Pass in your home country and prove that you are a tourist (simply by showing your passport). Remember, the JR Rail Pass cannot be purchased when you are in Japan (but this will change soon).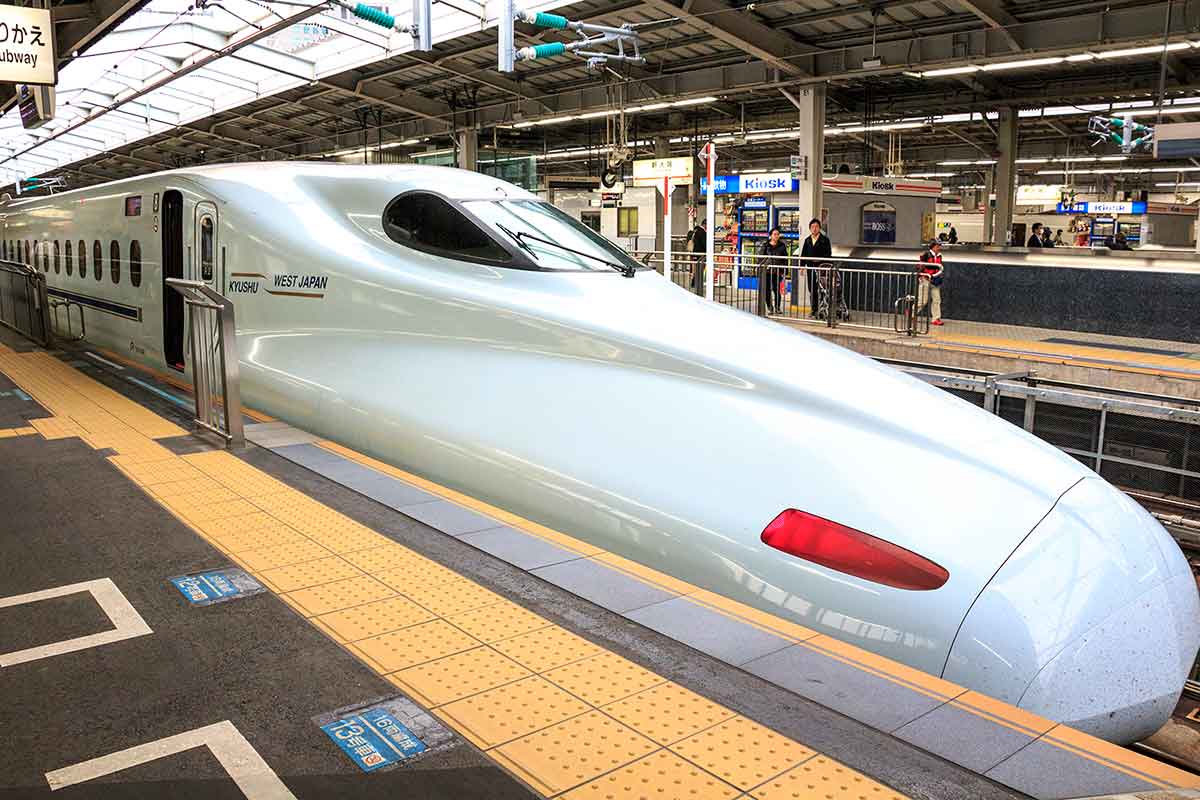 So how good is the JR Pass?
From an economical standpoint it's really good. As a person who used the rail pass to get around country, I feel a bit privileged to have the freedom to be able to ride most trains, buses, and ferries and get off at any station any time. The value for the freedom that the JR rail pass provides makes it worth every penny!
How long can I use the JR Rail Pass?
There are three options:7 days, 14 days, and 21 days! You can buy one or more passes if you decide to stay and travel longer.
Find the best flight deals starting at $112 roundtrip with Travelocity!
The Rail Pass Will Save You Money on Transportation Costs
The Japan rail pass will save you a huge amount of money if you plan to travel far compared to traveling without a pass.
For example, if you were to buy a bullet train ticket from Tokyo to Kyoto, it will cost around $130 one way. A one time round trip fare will cost you $260.
With the rail pass, you can have travel for an entire week anywhere for just $270 (29,000 yen).
Having a rail pass also saves you time and hassle from queuing in line to buy train tickets or trying to figure out how much the fare is from Tokyo to Yokohama. All you do is present your pass to the train master at the entrance gate and off you go. Simple as that!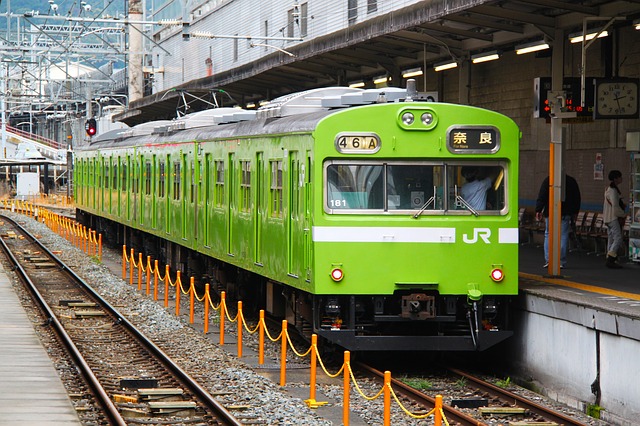 Two types of Rail Passes:
There is the Green and the Ordinary.
The Green Rail Pass is the first-class version of the rail pass. This pass gives you exclusive access to ride in the green (1st class) section of the train. The seats in the green sections are bigger, have more room, and incline a little more compared to the standard class seats. The window is also a bit larger from the rest of the train.
Additionally, you get extra complementary services such as a free drink and a hot wet hand towel from the train stewards or stewardesses.
The Ordinary Rail Pass is, well, just ordinary. If you don't care about the luxury first-class seats and special treatment, then this ticket is good enough. Besides, using this pass will make you reach the same destination. This ticket will give you unlimited access to non-reserved seats on express trains, but you are able to ride in the reserved section if you make a reservation. This ticket is king for most!
Advantages of the Green JR Rail Pass?
For bullet trains, the biggest advantage you have holding a Green JR Rail Pass is having a seat available during peak times without having any reservations! The seats are most likely available but not always guaranteed unless reserved. This also applies to local trains especially during rush hour. If you don't like people squeezing against you, the Green Pass can be very useful especially during the rush hours where most local trains in cities becomes very crowded. However, as a traveler, I think you should experience being squeezed inside a car train at least once!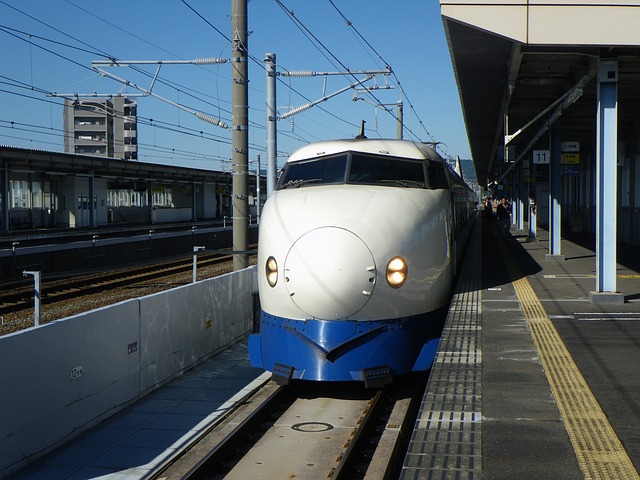 Price of the JR Rail Pass?
Here are rates obtained from the official JR Rail Site! (Rates As of September 2014)
Type:

Green

Ordinary

Duration

Adult

Child

Adult

Child

7-day

38,880 YEN

19,440 YEN

29,110 YEN

14,550 YEN

14-day

62,950 YEN

31,470 YEN

46,390 YEN

23,190 YEN

21-day

81,870 YEN

40,930 YEN

59,350 YEN

29,670 YEN
Caution!!!
Just remember that the JR rail pass cannot be obtained in Japan!!! You must first purchase it in your home country (as an exchange order). Furthermore, the pass is only available for tourists/travelers who have a tourist visa. Foreign residents living in Japan are not eligible.

Japanese citizens living abroad that have green cards are also eligible but must show proof that you are in Japan with a tourist visa when activating the pass. 
So How do I Get the JR Pass?
First buy it in your home country. You can either get it through your local travel agent or with one of these affiliated companies. JTB Corp., Nippon Travel Agency, KINTETSU INTERNATIONAL, Toptour Corporation, Japan Airlines, All Nippon Airways, JALPAK, and their associated agencies. If you obtain a ticket from Japans Airline or All Nippon Airways, you are required to purchase an air ticket from them.
During purchase you must choose when to start using it, for example from (11-1-2014 to 11-21-2014).
After purchase, the agent will give you documents which is more like a receipt and not the actual ticket for you to show to a JR representative when you arrive in Japan. In order to avoid counterfeit documents, you must have the Japan Rail Way logo on the documents. Also, to say this is common sense but for sake of enjoying your trip, do not ever forget these documents when you leave your country. Do not lose them! I actually know people who have done this!
When you get to Japan, you can exchange your ticket at the train station. The place to go to in the train station is called Green Window (みどりのまどぐち) and they exist in almost every major train station. You can't miss it!
Once you are there, show the clerk your receipt, passport with the tourist visa, and you're free!
How do I use the Rail Pass?
You simply present it to a train clerk at the entrance gate. When you are in, you can ride all the local trains.
Train conductors may occassionally check for tickets on local trains but for express trains (i.e. bullet trains and etc.), train conductors will always check. Therefore, prepare to show them your pass while in transit. They may also ask you for your intended destination so that they don't keep asking you every time the train stops at the station.
Additionally, when using on express trains, you cannot ride in the reserved seats section (aka the Green Section) unless you have the Green JR Rail Pass. For bullet trains however, all pass holders are restricted from commuting on just two types of bullet trains: the Nozomi and the Mizuho… that is unless you pay extra of course.
Here is a pic of the slick looking Nozomi for those interested.
Note: the normal JR Rail Pass will not give you free access to this type of bullet train.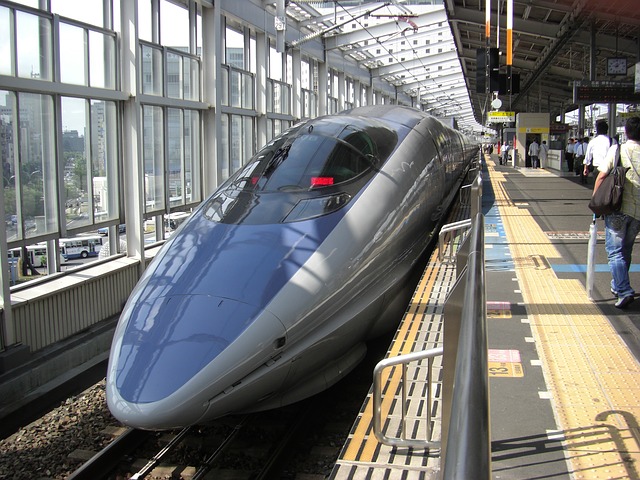 Additional Sources: