Canon is one of the world's largest makers of dSLR cameras but to me, also one of the best in customer service and product care. I had to get my camera checked, cleaned, and properly maintained for shoots I have in the coming weeks.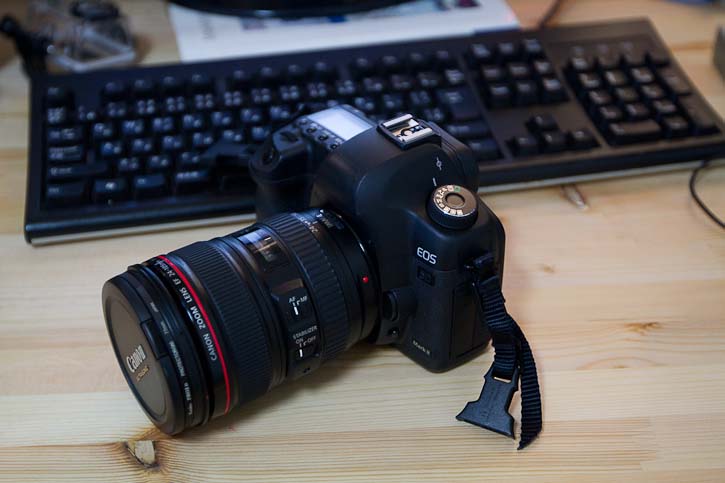 To maintain my camera's "combat" effectiveness, it's advised to send it once a year. I would associate this to something similar to an annual health checkup.
So I sent my camera to a Canon factory here in Japan with a note personally requesting what should be done to it. After a week, it came back like a brand new camera! I was amazed!
Honestly, when the mailman came to my doorstep, I thought that Canon mistakenly sent me a EF 400mm F2.8L Telephoto lens because of the huge box the mailman was holding.
Want to know how Canon Camera's are Made?
Here's the Canon Package…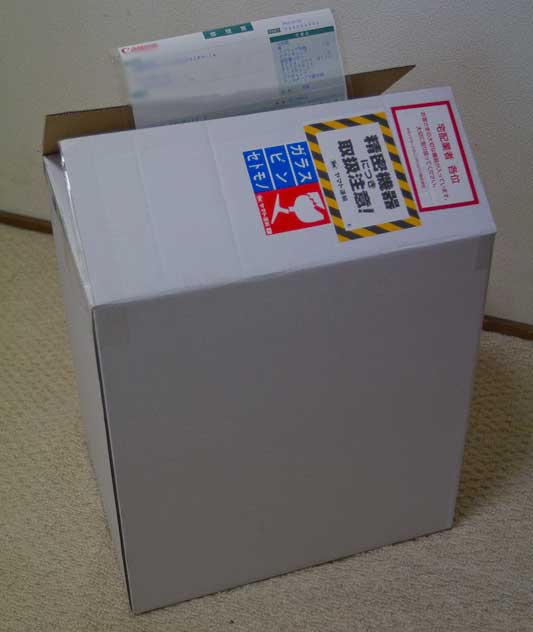 A huge box for just a dSlr… courtesy of Canon. I feel bad because sent my camera in its original box and it came back 3 times bigger.
So what's in it?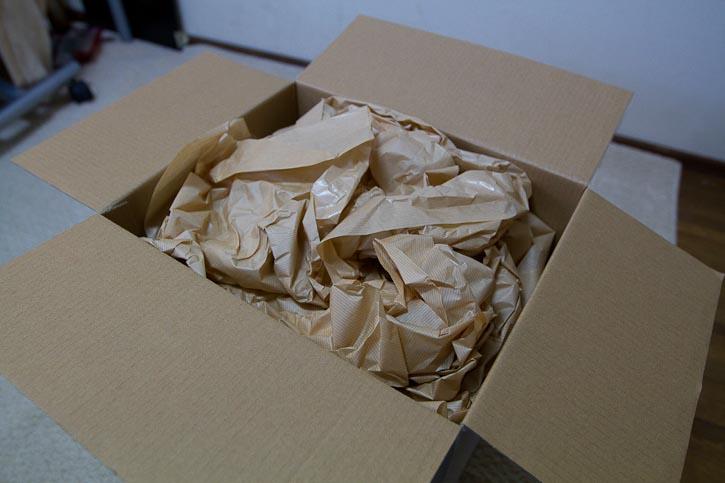 Recycled packaging paper… and lots of it.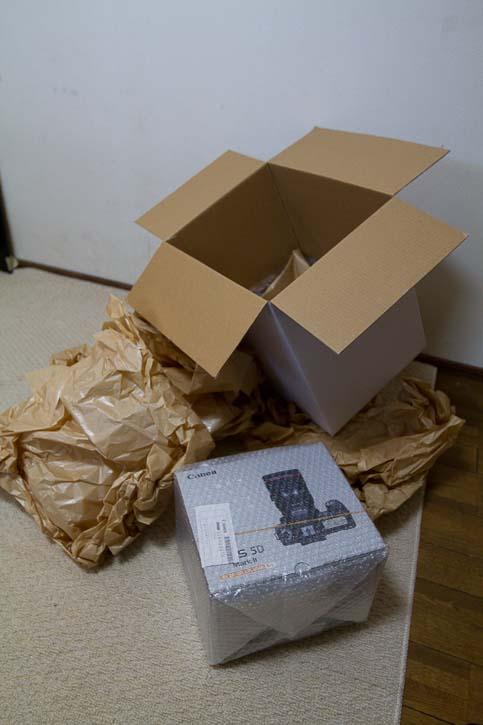 After digging through, this is what I get… my camera neatly and professionally packed in bubble wrap.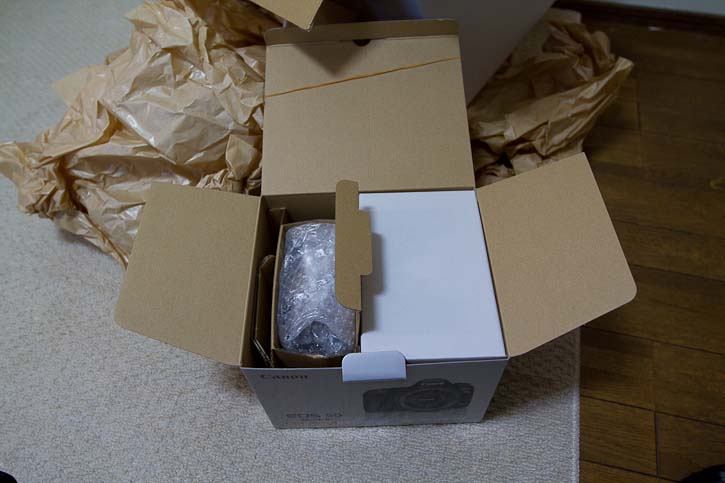 After opening the box, I see that the contents inside are wrapped as well.
Finally… I have some physical contact with my camera but it feels and smells like it's brand new. This is when I begin to doubt that this camera is my old camera.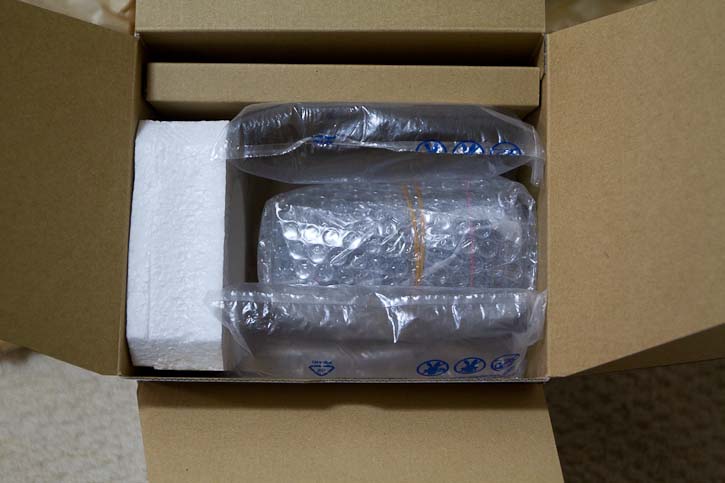 More protection. The lens is wrapped in bubble wrap and is covered with air bags. Just seeing how they pack the lens and camera, I'm thinking that if I were to kick the box muay-thai style or drop it from the top of Tokyo tower, the camera and lens wouldn't be damaged.at all!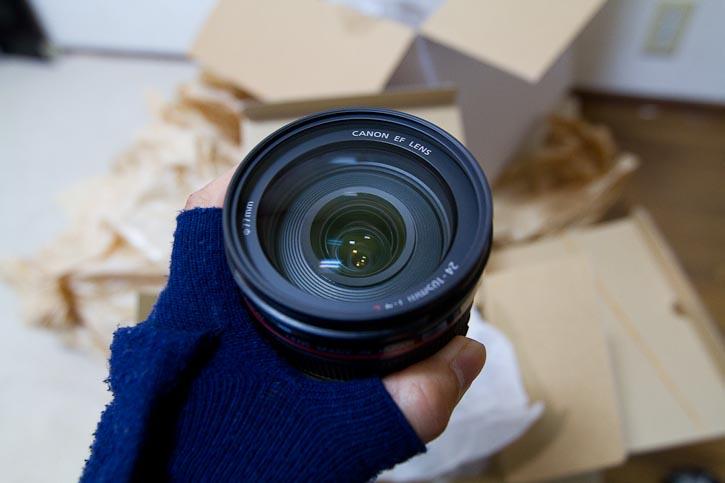 After a careful visual inspection of my lens, I don't see a single spec of dust inside. I reported to them that I used the camera and lens a lot at the beach and that  sand may have entered but they cleaned out everything and reported nothng unusual. When I played with the focus ring and try to reflex the lens outward and inward, the lens feels a bit stiff, just how I like it!!!
Together again and ready for action.(Camera above is the 5D Mark 2)
I like to note that some may say that the packaging is overkill but to me, this is a reflection on how Canon takes the extra step to care and protect its goods of loyal customers. Plus… the materials they used in the packaging are recycled materials.
Total Costs?
If your camera is still under warranty, its free to get it checked up. If they find anything abnormal, they will fix it free of charge. The only thing that I had to pay for was the shipping to Canon. Since I live in Japan, I paid about 15 dollars for shipping and handling to the closest Canon factory. But then again, there are times when Canon will just waive the costs or charge really cheap!
For the return, Canon covered the shipping. Fucking badass!
If your camera is not under warranty, it could cost about $100 to $200+ per product depending on the type of product you have and what needs to be done to it. If you want to get everything tested to ensure its top quality performance I believe it costs about $125 for just the body and another $125 for the lens to get checked. It all depends. Just call Canon to confirm the prices.
All this does sound kind of expensive but to understand more in-depth, check out this video on how Canon cameras are made. Not only does this video show Canon's meticulous work on its products, to me it justifies the high price tag for many of Canon lenses and cameras on the EOS/ EF professional line.