While the London Olympics are stealing all the attention during this time, there are lots of 7D owners who await the release of a new firmware that will unleash a ferocious monster out of the 7D!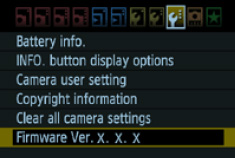 (Update as of 08/07/2012… the 7D Firmware is officially out! Here's how to Update your camera!)
It's already August, and unless Canon pulls a GoPro Wifi style delay then I'm going to be pissed. Knowing Canon, they are pretty on top of their game so when they say early August, it's got to be some time before the 15th of August.
Just for a bit of reiteration, it would be nice to note that there are many people awaiting the release of the new firmware for the 7D that will add and improve 11 features. For more about this, here is an article on what those features are!