The 5D Mark 3 camera is finally here! Featuring two key features that bring it above the 5D Mark 2. Is it worth it? Better yet, is it worth the upgrade? Before we punish our wallets, let's see if the 5D Mark 3 is worth the hype and why I would actually buy it.
For Digital Photography Success, click here!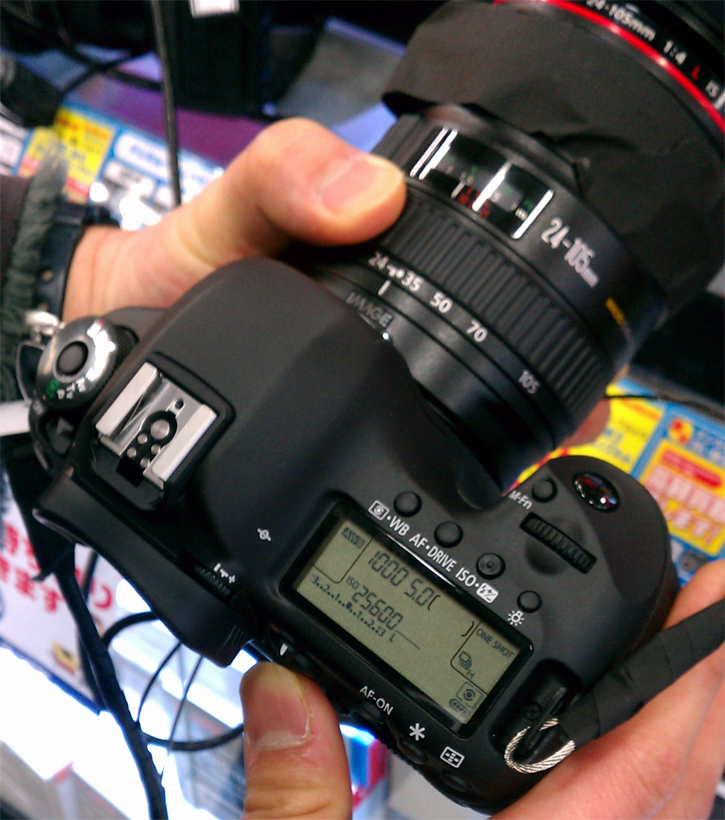 To go on sale on March 25, 2012 and selling at a street price of $3,499 USD people will wonder if this camera is better than the older version. As of now, I see 3 features on the new 5D Mark 3 that really bring it above the mark 2 and appeal to most people right now. They are:
New Digic 5+ Processor
61 Point focus points.
Higher ISO Range
Digic 5+Processor
The all new Digic 5+Processor is great to have because it is 6 times faster than the popular Digic 4 processor. What's also absolutely amazing about this new processor is that it eliminates about 75% of digital noise, making the Canon 5D MKIII great for low light shooting!!!
Because of this processor, the 5D Mark 3 can shoot and process 6 frames per second and reduce digital noise when set in high ISO settings. What's better is that, it raises my interest in the EOS 1DX (Canon's Flagship camera) because it contains two of these bad-ass processors, giving it the ability to shoot 12 frames per second and legendary status for low-light shooting. Rumor has it that flash is no longer needed with the EOS 1DX…I need to confirm this myself! Comparison between the EOS 1DX and the 5D Mark 3.
61 Point Focus
This is controversial to some because while it's nice to have 61 focus points on a camera like the 5D Mark 3, it's not really a necessity for many photographers especially for experienced photographers to my opinion.
I say this because, first, 61 points is too much! Having just 9 focus points on the 5D Mark 2 is good enough. With just 9 focus points, it's easier and faster for me to select which focus point I want to use. To explain further, I find that it is more time consuming and troublesome to scroll and select over 10+ focus points just to get the focus point you want during a photo shoot on a camera with 61 focus points. (I shoot and select my focus points manually)
Second, I can take advantage using my favorite back button-focus feature that is available for all Canon cameras. With back-focus, the shutter button becomes just a shutter button with no more focusing, while a designated button in the rear of the camera becomes a focus button. How this eliminates the need for 61 point focus is that I usually focus on my subject with the back button first. I then compose (frame) the picture to how I want the picture to look like, and then I take the shot. Usually, if the back button focus feature is not activated, as you take your shot, pressing your shutter will cause your camera to refocus thus causing you to lose "the moment" and the focus you wanted on the main subject. Therefore, to eliminate the crap, I use back button focus because it allows the shutter button to be a true shutter button that won't interfere with my focus, thus allowing me to take my photographs faster and sharper!
But is the 5D Mark III worth the $3499?
Or should I just buy the 1DX instead? After doing some extensive reading on the 5D Mark 3, I figured that  the new feature updates below (upgrades if you want) are "just" cool to have. Here they are:
Megapixels
For this I'm not so happy about. They usually say the more the merrier right? Well that depends on what you need and want. A 21 megapixel camera obviously has better quality pictures than a 2 megapxiel camera. In this case, the next generation 5D model features a full-frame 22.3 megapixel CMOS sensor. That's awesome but the mark 2 features a full-frame 21.5 megapixels. We're tallking about a 0.8 megapixel difference here. My question is will that 0.8 make a big difference with our photos?
Manual Video and Audio Adjustment but no Auto-Focus
Not so happy about this either but manual adjustments for video and audio is a must with any new DSLR with HD video made these days. I'm actually glad they have this feature on the mark 3!
However, I hate to break it to you but if you already have the 5D Mark 2 you can have similar features through a custom firmware hack. Have you ever heard of Magic Lantern? Magic Lantern is a custom firmware update for the 5D Mark 2 and for some of the Canon rebel series that has been a godsend for many canon video people and independent filmmakers!!! With Magic Lantern, you can pretty much turn your video on the 5D Mark 2 into that of the Mark 3. It's worth checking Magic Lantern out!
Features I'm happy with!
Higher ISO Range
Thanks to the new Digic 5+processor, Canon's 5D Mk III has a full 2 stop light advantage over the mark 2 and it can shoot better without the digital noise!
The standard ISO range of the mark 3 is 100 to 25600 ISO. (The Mark 2's standard ISO range is 100 to 6400 ISO.) SO that means, I can shoot at 25600ISO without the grain? This is also needs to be tested!!!
Bigger and higher resolution LCD
The size and res of LCD of the Mark III is bigger and better than the previous version. The resolution provides an astonishing 1,040,000 over 920,000-dots. This is definitely great to have for reviewing images or capturing video in live-view.
Major Disappointments
I really thought the 5D Mark III would be shutter-less/mirror-less but I guess not. Check out this article I wrote back in December. Maybe shutterless technology is still too advanced for EOS…
Price… As of now, I'm not willing to pay $3,499 for a camera that is slightly better than the 5D mark 2. Then again, I would change my mind if the price went down (which it will) and the Mark 3 had something cool like being shutter-less or auto-focus feature while in video live-mode. (I hear some people are threatening to sell all their Canon bodies and lenses to switch to Nikon's D800 which is similar to the Mark 3… But to me that's just stupid to get rid of an entirely legendary system over a couple of hundred bucks. Prices usually drop after a while and most people don't just invest in the camera body, they invest in the lenses.) 
No Auto-Focus for HD Video.
So Where Do I stand?
I need to get my hands on this bad boy and test it. However, with what I studied about this camera, I don't have the feeling that the Mark 3 will be as revolutionary as the 5D Mark 2. If I was going to buy a new camera, I would probably bust out another $3,000 and get the EOS 1DX because that camera with it's dual 5+ digic processor is a weapon! But then again… let's look at their similarities and differences before making that purchase!
Nonetheless, if you're skilled photographer that love using full-frame, a 5D Mark 2 can be used well in almost any given situation because it's a good camera! So good that many travel photographers, war journalists, and film makers used for many years. For example, the movie "Act of Valor" was filmed using the 5D Mark 2. Click here for more info about that. I guess the 5D Mark 3 has a long way to prove itself, which I think it will within the coming months!
Remember these are my opinion and I still have to see some field tests to lay my above statements in stone.
Here's a word about the ergonomics of the Mark 3.
*I use affiliate links at no cost to you. If you choose to make a purchase through my link I make a small commission. Thank you for trusting my recommendations!