A really good friend of mine invited me to her workplace. The cool thing is that its no ordinary workplace, it's at the Aquaworld!
Since the trip to the Aquaworld was an invitation via courtesy of Atsuko, I decided to make a fun short video using a GoPro HD Hero 2 and a 5D Mark 2.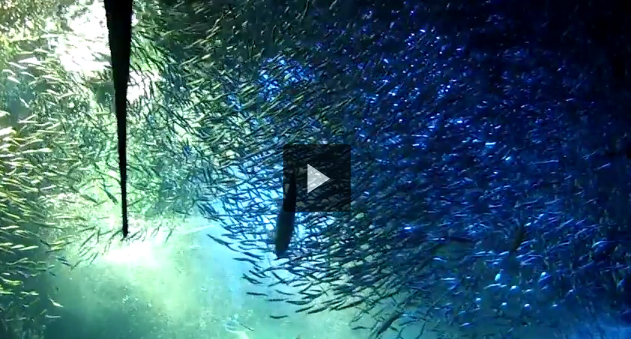 I was only there for an hour but damn was it really easy to film all sorts of fish in a "controlled environment".
It's all about the experience!
The experience was indeed educational and fun. Atsuko also got Kumi and I a backstage pass so that we could see how the aquaworld worked as a whole and she was very professional in regards to her knowledge of all the units and filtration system the aquarium uses to keep the fish alive and healthy.
Challenges filming at an Aquarium?
In regards to filming, with the exception of the low lighting conditions, everything was cake. However, I do prefer to film in the open ocean because it's more exciting and challenging. People should note that if filming in the open ocean, all the footage I took would have been an impossible task to film within an hour. Usually, it would take days and a lot of luck to see certain species of a shark or a ray.
Whatever the case, filming at a national aquarium in Japan is always fun especially when you get an invitation with a backstage tour! Gear and which scenes?
I used a GoPro Camera and a 5D Mark 2.
The first three scenes were filmed with the GoPro Hero 2 and the rest of it were filmed the 5D Mark 2.
I am always amazed with both these cameras but what really surprised was the GoPro because it did remarkably well under really low light conditions! Technology these days really make anything possible!
Enjoy the video! You should also check it out in 3D!