It seems that Sony has taken on the challenge to take away GoPro's sports camera domination with the HDR-AS15. You want to know what I think?
So I had the chance to see the HDR-AS15 while visiting a technology expo (CEATEC) in Chiba, Japan. As there were many big players from Japan,  I saw a cool looking sports camera made by Sony and at that moment I thought that Sony may have come up with a real competitor to the famed GoPro HD Camera.
However, to my honest opinion, Gopro still has the competitive edge over the HDR-AS15 and this is why.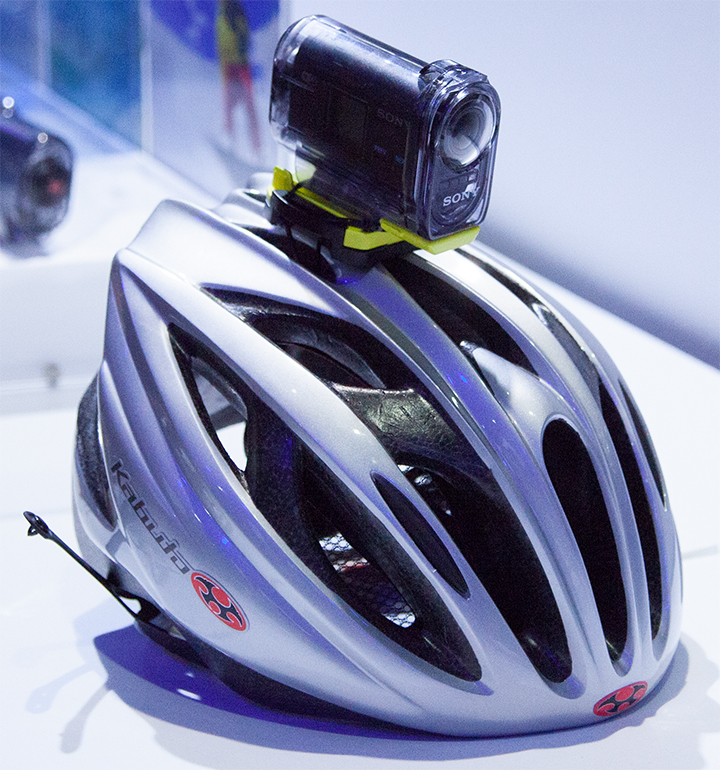 At first glance, the HDR-AS15 looks pretty cool in it's 60 meter waterproof housing case. The dark color of the HD camera and its thin shape manages to help conceal the camera.  But  the most noticeable difference is Sony's slim aerodynamic shape compared to GoPro's boxy design.
GoPro's Boxy Design Is More Versatile Than Sony's Slim Design.
Remember that both cameras are meant to be worn, mounted, and abused in the name of sports. While, Sony's HD camera can be attached to helmets, rack mounts, suction cups, and anything the GoPro can mount on, the elongated shape may pose some problems that can be a hazard especially for those who want to mount the camera to their chest and forehead. To prevent injury, I would rather have an object touching my body to be as flat as possible and from what I can conclude you cannot mount the HDR-AS15 to your forehead or to your chest. The closest thing to mounting the AS15 to your forehead is to the side of your head, which I think sucks because you lose one visual side due to your head being in the way… taking away the point of wide angle field of view.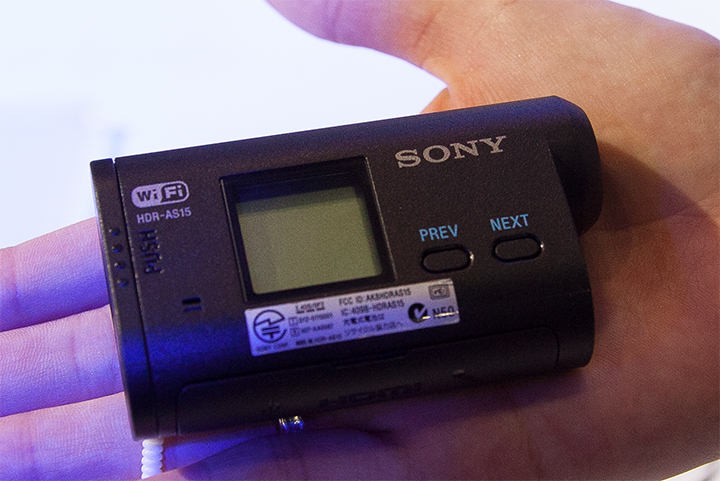 So What Makes The HDR-AS15 Better (Pros)
Built-in Wifi that can be controlled with smart phones (Android and iPhones)
The Apps are  already available to use..
The HD camera uses Zeiss Lens, which are known to be high quality glass.
Uses Exmor CMOS sensor.
Built in WIFI is definitely a big deal to me but it is the only thing I can come up with that makes the HD-AS15 better than the GoPro Hero 2 right now.
HD Quality?
I saw sample videos that were filmed by the HDR-AS15 and I really didn't see that much of a difference from the GoPro camera. Actually, I thought that  the GoPro Hero 2 was much sharper and had better contrast than the HDR-AS15.
Just to note, Sony's sports camera can film in HD 720p and 1080p, which is something GoPro has been doing since it released the Hero 1. What makes it a little better is it's super slowmotion at HD. They don't say how slow but the wording is 4X slow motion. Also, although 720p and 1080p is nothing new in the HD video world with sports cameras, the video quality seems to be up to par to the competition because Sony's HD camera uses an Exmor R CMOS sensor and some high quality Zeiss lens. However, I cannot actually say if the use of Zeiss lens and the Exmor Cmos sensor puts it on top of the GoPro camera yet.
How about the size and weight?
The HD AS15 is obviously smaller and slimmer than the Gopro camera. As to weight, Sony's camera is a bit lighter than the GoPro Hero. Just know that the difference is so small you wouldn't notice a thing.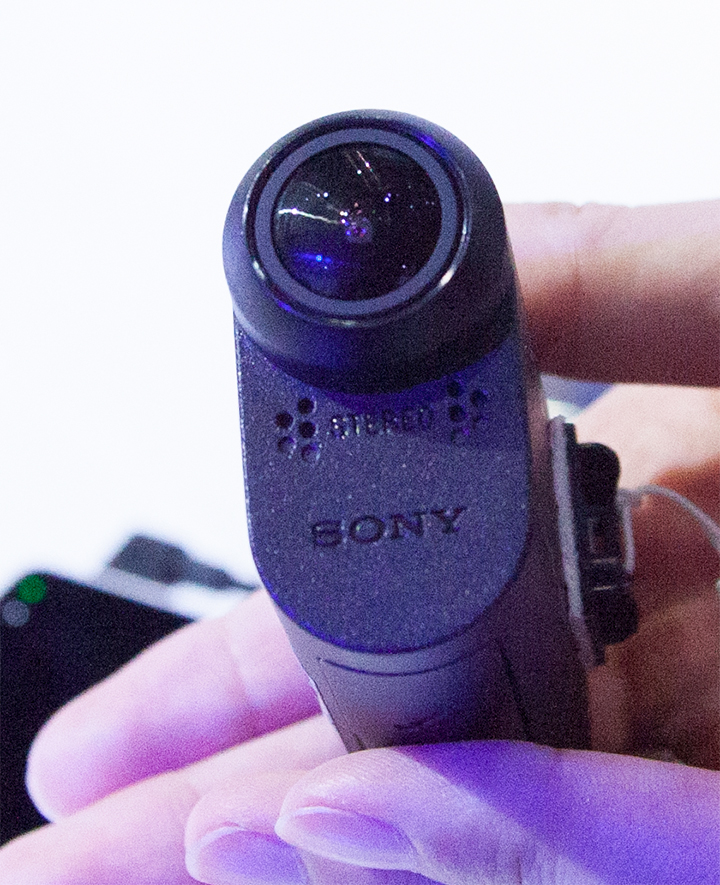 Cons Of The HDR-AS15
Charge time to Fully recharge the battery (4 hours compared to GoPro's 2 hour charge time)
Flimsy battery latch door.
Price (Probably because of the built-in-wifi)
Not as simple to handle as the GoPro Hero
Bottom Line
Both cameras are good and it's interesting to see a big company try to take on a smaller but well famed company in the HD video world. But the bottom line to me is I prefer the GoPro because it's cheaper, well established, and well proven among many professionals. Also, I like to add firsthand that the camera is pretty much bombproof that has survived the worst abuse from falling thousands of feet from the air to getting soaked in sea water.
The HDR-AS15 although still new needs to prove itself. Sony's new camera has similar features but GoPro was the first to implement those features (e.g. wifi, LCD bakpac, wearable functions, and etc.) in their cameras. It seems like Sony is just copying what has already been innovated.