Update!!! The GoPro Hero 4 will be released on October 5, 2014!
The GoPro Hero 4 is coming out with better features while the GoPro Hero 3's price has already dropped!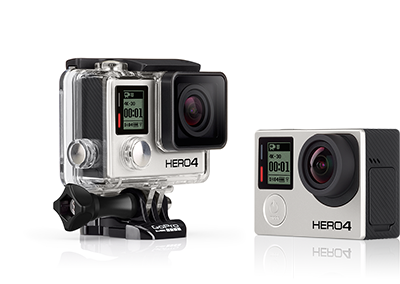 ←The GoPro Hero 4 Black edition
While many of us are already satisfied with our GoPro cameras, there are many more of us anticipating the release of the Hero 4! Because of this massive anticipation, many websites/bloggers are making-up stories of a Hero 4 (if it is even going to be called that) coming out in the summer of 2014.
Remember that, for a company to stay profitable and competitive in this cutthroat HD digital camera market, GoPro must continue to innovate. So yes! There is that high possibility that a better and more powerful Go Pro Hero will be on the shelves but the problem is we don't know when. The only answer is SOON!
For all those frustrated with the intolerance to be patient, not mentioning a release date is a technique to keep selling older products at current prices. When a new product comes out, it is almost natural to drop the price of an older product (think how Apple does it!). You want to continue selling what you have on stock and maximize your profits.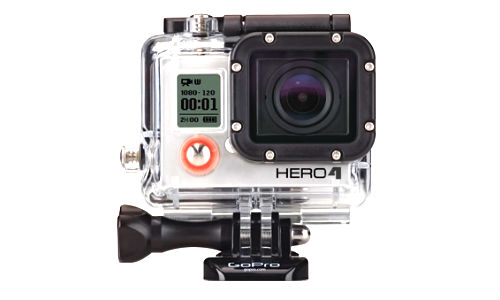 So When is the Release Date? (Best Answer on the Web)
(Updated 09/30/2014: As announced by GoPro, the Hero 4 will be released on October 5, 2014)
It's still a guess right now despite many sites reporting a release date without an official statement from GoPro, but the best possible 'guesstimate' would be around the same time the Hero 3 and Hero 2 came out, which is right around mid-October.  Yes there are several unconfirmed "insider reports" stating that the GoPro 4 will be out in the Summer of 2014, but again, without solid evidence from an authoritative figure from GoPro, it would be plain bad journalism for me to agree with them.
Despite all that, what makes it really exciting is that the price of the Hero 3 Black edition will most likely drop when the Hero 4 makes its debut!
What Features to Expect with the Hero 4?
To be honest, this is a hard one. With the Hero 3, we had it all from 4K resolution to the wifi remote. In addition to that, since last year, GoPro became a multibillion dollar company when Foxconn bought half their shares. Btw, congratulations to Nick and the rest of the GoPro people because they deserve that honor. It was because of the GoPro cams, we were able to film our adventures anywhere in the world.
So let's cut to the chase before I digress off topic again…
What are the engineers from Woodman labs going to come up with this time?
My Top Eight Guesses…
Better battery life maybe up to three or four hours of film time (hopefully)
Legendary sound quality (better than the 3+) so that it can pick up all our worst profanities when we fall off that cliff!
Better lens with an aperture of F1.8 or larger!
60 Frames per second on Photo mode…
120FPS in 4K Video (is that even possible?)
240FPS @ 720 HD and 1080 resolution.
Image stabilization
Better WIFI connectivity at longer ranges
Am I missing anything else???
What will this Mean for the Older GoPro's?
No doubt cheaper deals for the GoPro Hero 3. It happened with the Hero 2's when the Hero 3's came out so there's a high chance of buying the "Hero 3 black edition" for 300 or less…
A 4K resolution HD camera that can fit in my pocket for under $300 is definitely a deal unless the price of the GoPro Hero 4 costs over $400.
Why Have Better Features?
In mostly any business, innovation is one of the keys to success and GoPro knows this.
GoPro's competitors such as Contour, Sony, and the rest of the crew may have already yielded their heavy-weight belts to GoPro; but the truth is that owning a GoPro is what made GoPro cool to have and rise to the top…
Conclusion
Lots of people use social media esp.  youtube to showoff their wild daring feats and it was GoPro that harnessed that power of the web to become the best Action camera seller in the world.  So basically they got the popularity, the cash, and the feedback to build a better camera. We will probably use GoPro until another revolutionary camera comes out!
BTW…The summer is an ideal season to release the Hero 4 because of the countless number of activities you can partake during the warmest period of the year but maybe they are having "problems" like they did with the production of the revolutionary Wifi Bacpac which was officially slated to be released at the end of winter in 2012. Who knows!