The Canon EF 16-35mm F2.8 ii USM is my primary zoom lens for almost all photographic scenes. The 16-35 is my workhorse lens for landscape photography, architecture / interior, and for every day journalism when used with a full frame DSLR such as the 5D Mark III.
Through my experiences using this lens, I have to say that the Canon EF 16-35mm f/2.8L II USM Auto-focus Lens is a very high performance, silent focusing, and sharp ultrawide lens.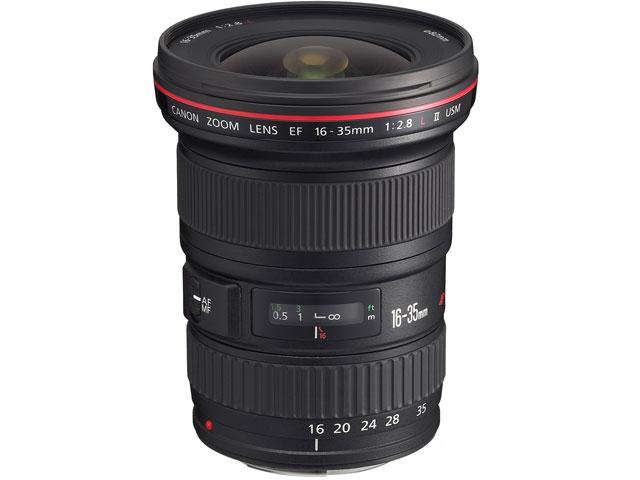 Price
It is a bit pricey but for the serious photographer, expect to pay from $1,600 to $2,300.Click here to buy a new one!
Also, this lens is an upgrade from the 16-35 Mark 1 which has been heavily criticized for distortion and vignetting. Fortunately, engineers at Canon improved the distortion and vignetting effects by changing some of its physical attributes to using very expensive and superior quality glass.
Compared to the Canon EF 17-40mm F 4.0 USM
Another great wide zoom lens would be the cheaper 17-40mm F4.0, which cost half of what the EF 16-35mm F2.8L II lens. The image quality is the same but at F4.0, I would not use the 17-40 for indoors. Plus… the 16-35 from my observations has less vignetting effect than the 17-40 but that can always be corrected with software such as photoshop. It also seems that the 17-40 is not as sharp as the 16-35 around the corners of the images. However, the sharpness is not noticeable at all unless you zoom every pic you take so if you can't get the 16-35, 17-40 works.
As both lenses have their ups and downs it's up to the photographer to choose which lens they want. TO me however, if you're going to upgrade later on in life, I rather just get the 16-35 because this lens could be used for almost everything ( it is a very flexible lens) and you save money in the long run by not having to buy an upgrade. My suggestion is if you can afford it, just get the EF 16-35. I guarantee that you won't regret it…
Here is an example of vignetting (the dark shades at the corner of the picture) at 16mm for a macro shot Vignetting can be seen mostly at F/2.8 but less noticeable with a smaller aperture like F/11… Also include that there is barrel distortion but can only be noticeable for closeup like the one below. Although this can be a problem for some types of pictures… this can be easily fixed with imaging software… Just me but I kind of like how it vignettes on the edges for this picture of some yummy food!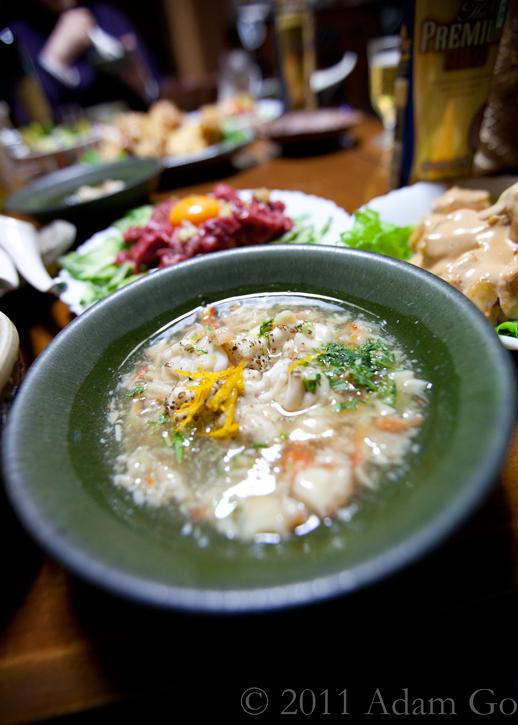 Image Quality
For an L lens, the picture quality is awesome as it is sharp. My photographs are have serious high image quality and the colors are great even when shooting with neutral settings.  There is a little bit of barrel distortion however when shooting at its widest focal length (16mm), but its not so noticeable unless you're shooting at brick walls or bathroom tiles. I would say that you would have to really look for the barrel distortion phenomena that plagues most wide lens.
The Canon 16-35mm F2.8L II USM is great when used with a camera that has a full-frame sensor such as the 1D and the 5D Mark II. However, this lens also performs very well when used on cameras that have APS-C size sensors such as the Canon Rebels, 7D, 60D, and so on.  The images that I have seen when shooting with a 7D, 40D, and 5D all look very good with high IQ. The only critical difference between shooting with a full frame is that you get more photo coverage with that 35mm sensor.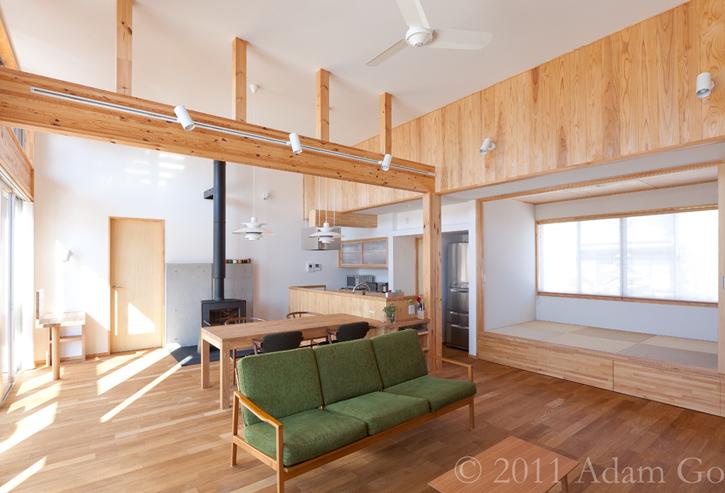 Fast Focus
Thanks to the USM motor, the focus is fast and quiet. Using this lens feels real good and I have not had any problems focusing in low light such as in the photograph below at an induction ceremony at a disco floor. It's kind of an irregular place to have an induction but the people here love to dance and besides I like this pic using only ambient lighting!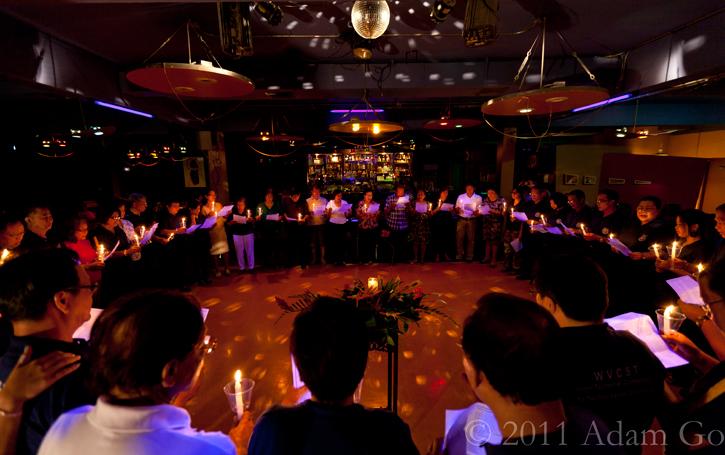 Advantages
1. Because of its ultra wide nature, this lens is a very flexible zoom lens. It is great for all kinds of photography especially for landscape photography and journalism.
2. Wide 2.8 constant aperture at all ranges that makes photographers and videographers able to shoot clean sharp shots in low light scenarios as well as help produce real creamy great bokeh shots.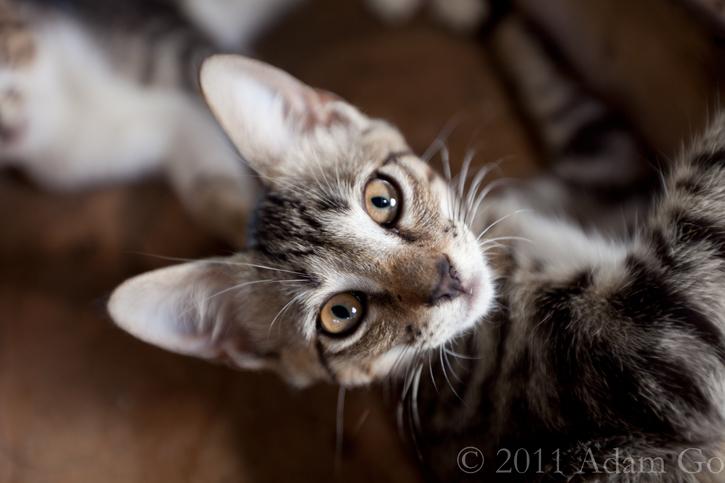 3. Great strong construction that makes the EF 16-35mm F2.8 USM II water resistant and dirt resistant, which makes it a great for an outdoor lens.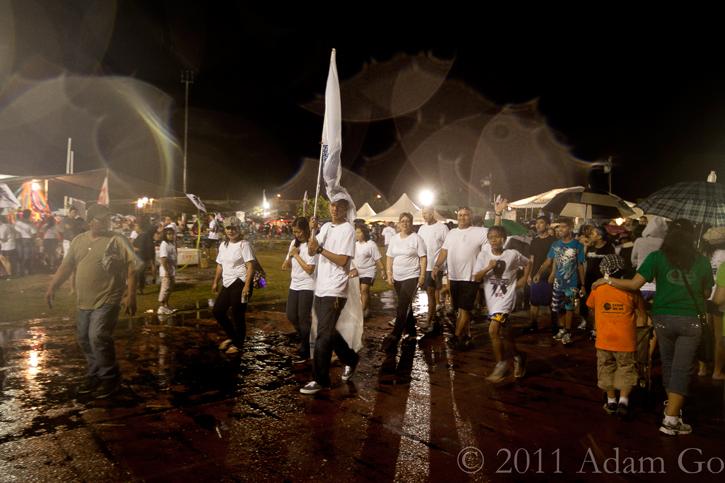 4. Full-time manual focus override (even in auto-focus mode)
Disadvantages
I just have two disadvantages with this lens.
1. The large 82mm filter size is a pain in the ass because filters cost more the bigger they are. For example, a 77mm polarizing filter would cost $150… an 82mm polarizing filter will cost $200. I believe this is the only lens in Canon's lens lineup that uses 82mm and it turns out to be an inconvenience because I still can't find an 82mm ND 3.0 Filter.
FYI, Most L Canon lenses have a filter size of 77mm and having one filter size helps with the wallet.
2. The price… it's expensive!
Bottom Line
It's a great lens and I recommend journalists, architects, landscape photographers, and the aspiring photographer to get this lens. Although it is pricey, you will know where that extra money went. For me, this is my main lens for work and for travel. Actually, its the most used lens in my arsenal. If I ever lose or break my EF 16-35mm F2.8 II USM , I would definitely buy another one. That's how much I love this lens!