There are a lot of expensive lenses out there. From the prime Ef 85mm F1.2 IS II USM that costs around $2,300 to the heavy EF 800mm F5.6 that cost around $14,000 dollars. It's a no-brainer why photography can be an expensive hobby or a profession that usually starts many pros with a low profit margin! However, pro or amateur, one of the lenses that I highly recommend is the EF Canon 50mm F1.8 Mark 2.  This IQ (image quality) of this lens is just amazingly clean and sharp producing amazingly great images for less than a hundred bucks!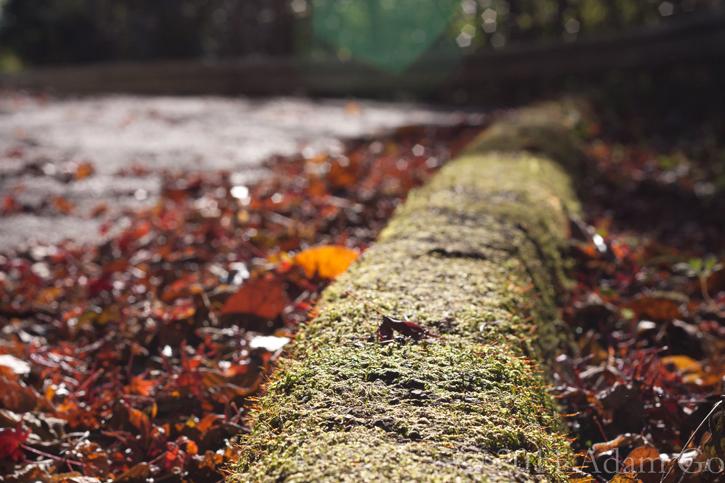 The EF Canon 50mm F 1.8 lens is the cheapest and lightest lens in the Canon EF lens line. Weighing at 130 grams, it is very light and it looks cheap as hell. Everything that is visible except the glass and the lens sensor is made out of plastic.
What got me to get this lens in the first place was that it was very cheap (The current price as of September 2011 is $104.95 compared to 2009 when it was $85.00). Last I checked eBay the cheapest brand new lens I found was going for $99.58.
Anyways… when I got this lens, I assumed I could use this lens as a disposable/ back up lens but it turns out that the EF 50mm F1.8 became one of my favorite prime lenses especially for low light indoor photography especially without a strobe.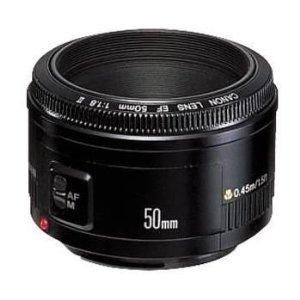 Specifications
Main Unit Spec
| | |
| --- | --- |
| Focal Length & Maximum Aperture | 50mm 1:1.8 |
| Lens Construction | 6 elements in 5 groups |
| Diagonal Angle of View | 46° |
| Focus Adjustment | Overall linear extension system with Micromotor |
| Closest Focusing Distance | 0.45m / 1.5 ft. |
| Filter Size | 52mm |
| Max. Diameter x Length, Weight | 2.7″ x 1.6″, 4.6 oz. / 68.2 x 41.0mm, 130g |
Advantages
Cheap
For a lens that shoots great amazing photographs… and video, this lens is relatively cheap compared to the other luxury lenses ( Canon L lenses) that can capture superior image quality. There is an upgraded version, which is the EF 50mm F1.4 but I still wouldn't even recommend you get it because the EF 50mm F1.8 as pictured above is so cheap and the difference in IQ (image quality) isn't even hardly distinguishable. Yes, the EF 50mm F1.4 does have a wider aperture and a silent USM (ultra sonic motor for fast focusing), better build construction, and a metal mount… but for $330 to $400 price range, you can't compare any of that with $80 USD. Take a look at a shot of some Autumn Leaves taken with a 40D and EF 50mm F1.8 lens.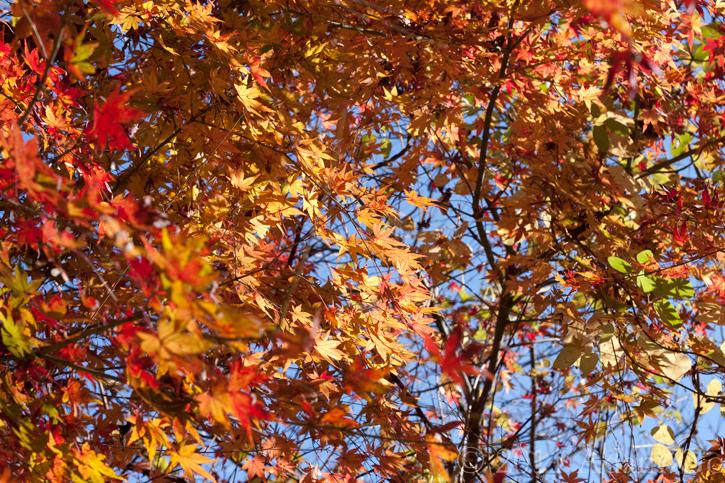 Also, if you're starting out with video or portrait photography for any project, I highly recommend you get this lens. It's even the better if you're using APC sized sensors such as the Canon Ti-rebels (or Kiss as it is known in Japan) or the 60D because you get the X 1.6 crop factor turning your 50mm to an 80mm lens!
Light… Great with light while being so light!
The EF 50mm is great in low light areas. Having a 1.8 aperture, you can get more light entering into your sensor than an expensive EF 24-70L F2.8 even and still get equal quality. In really dark situations, the lowest shutter I use would be 1/60th of a second with and ISO of 800 and the images I get is almost exactly what I see with my own eyes.
In addition, with the lens weighing only 130 grams… this is a back and neck saver for those who have back and neck problems. Since it is light, I really like taking this lens out to low light areas such as a bowling alley or a house party. Even without the use of flash, I am still able to take sharp shots and video!
Sharpness
This lens is very sharp but not at all aperture ranges. For most of my shots, I noticed that it's optimal sharness range is F2.0 and above. Most say F2.8 but I've seen some really sharp images at F2.0. Below is a photograph of my dog during one of my mountain hikes in the fall season of Japan in 2010.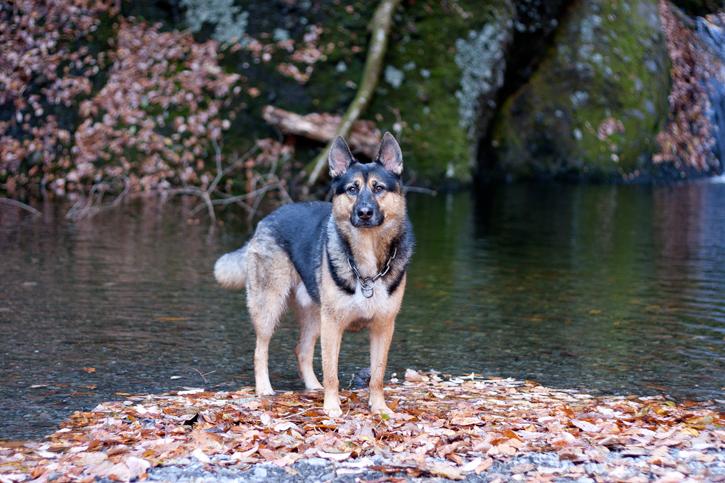 Nice Bokeh
Last but not least… this lens produces some of the most nicest bokeh I have ever seen for a lens this cheap. You have to thank the F1.8 I'm just amazed.
So what is bokeh?
Bokeh is actually a Japanese word "ボケ" that means blur. Most photographers want to have bokeh in their pictures to emphasis depth-of-field, in which the subject is in focus while the foreground or background or both is blurred. See the images below… What amazes me is that the bokeh on the EF 50mm F1.8 is nice and creamy!
The wide F1.8 aperture and it's Gaussian lenses gets credit for producing such beautiful bokeh all the while having great color balance for this lens in this price range.
For a lens that can produce shots like these, I still can't believe this lens is selling from the $80 to $115 dollar range.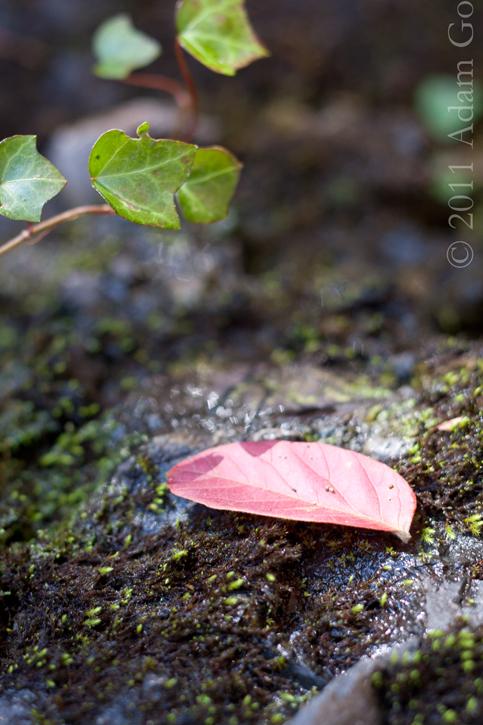 Disadvantages
Plastic Lens Mount
The plastic lens mount is not much of a big deal but it does make me kind of nervous every time I hit the lens against a hard object such as a flying fist. Although being made out of plastic does make it lighter compared to metal lens mounts, the EF 50mm F1.8 ii plastic mount can be easily damaged or destroyed.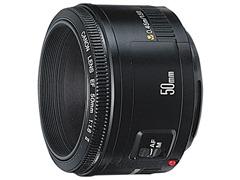 Loud Slow Focus
The loud slow focus is something none of us can't fight Canon for the low price tag that comes with this lens. The focus can be heard when set to auto-focus but it gives a mechanical robotic noise that some may actually like. The slow focus however can be annoying especially in low light areas. Most of the time I prefer to use manual focus but this brings me to another disadvantage.
Small Manual Focus Ring
The small manual focus ring is probably the only thing I don't like about this lens. If you look at the picture above, you only have a 1/4 of an inch to hold and turn to focus. What makes it worse is that the ring is on the outer edge of the lens, so sometimes I can see my fingers in several of my shots.
Bottom Line
I'd buy one, period! I already have one and I can attest that this lens is a good lens. It doesn't matter if you are a pro or an amateur. It's not the camera / lens that produces great photographs… it's the photographer! Not to be cliché but its true!
If you're just beginning photography or need a really good spare lens I'd definitely get one. Many hobbyists I know use this lens for taking great photographs for stock photos and what not. I as well like to use this lens for video in low light/ indoor shoots and for those shots where I like to emphasis depth-of-field.  The EF 50mm F1.8 is worth every penny and can amount to a lifetime of learning with primes before going all out with a 2000 dollar prime lens. Then again, if you can afford better lens, I would definitely get the most coveted prime… the EF 85 F1.2 prime. But remember, it's not the gear that makes the best photographs… it's the person seeing through the lens.
BTW, I didn't really go over the video capabilities in detail but just looking around youtube, I'm amazed how many people use the 50mm F1.8 for video. In this short film, chidzy182 uses the Canon 7D and the featured EF 50mm F1.8 lens. Just one of many potentials with this cheap yet very handy lens.
*All the nature shots were taken by Kumi with a 40D and the EF 50mm F1.8 Mark 2 Lens.
*For official specs of the 50mm… check out Canon US…