Ever hear some funny clicking/ grinding noises coming from your camera when shooting in live view mode. It turns out that the funny grinding noise is coming from the image stabilization (IS) inside  the lens… By turning the IS off, it eliminates the sounds completely.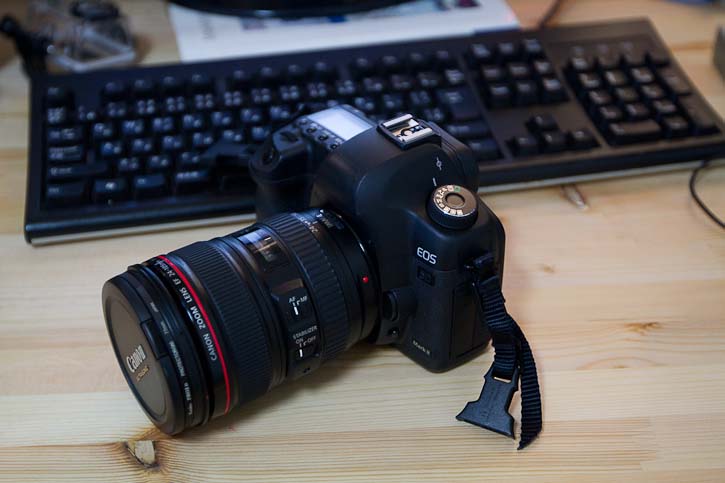 So is it normal for Canon's image stabilization to make noises? YES IT IS!
Nothing to worry about because it's considered natural. However, do we need it? It's all subjective.
Having image stabilization is helpful for taking steady shots without the use of a tripod because it gives you the ability lower your shutter speeds from 2 to 4 stops.
However, the downside is that the IS tends to make noises when filming!
When recording in a really quiet room while using the image stablization, the internal mic can easily pick up crackling sounds. Therefore, it is recommended to use an external recording device like the Zoom  Audio recorder. Or just turn off the IS.
Image stabilization is great for photographers but for film makers it's not really needed. If you really want smooth stable recordings, it's best to get a tripod with a fluid moving head or a camera stabilizer that allows you to take smooth video.
*I use affiliate links at no cost to you. If you choose to make a purchase through my link I make a small commission. Thank you for trusting my recommendations!