Many have been asking this and many have wondered… is the GoPro 2 worth buying. The answer is YES! Why? Here are my reasons!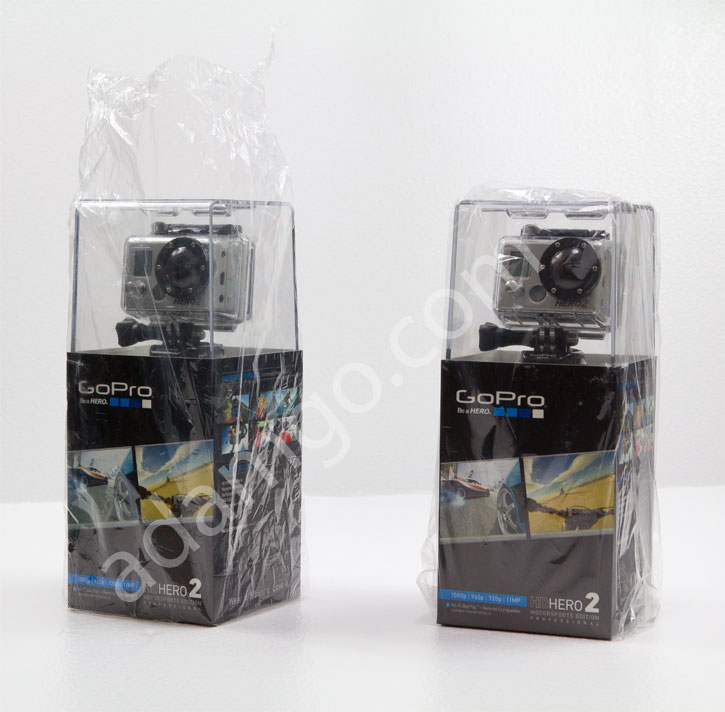 The GoPro 2 isn't that much of a melodramatic difference from the GoPro HD Hero 1! Just looking at the GoPro2, it looks the same as the GoPro 1, it's the same size, and it weighs virtually the same as the GoPro HD Hero 1 which is already a legendary camera. However, GoPro made improvements on the HD Hero 2 and I got to say that it's worth buying because of these features:
All cases, mounts, and accessories like batteries and LCD screen made for the GoPro HD hero 1 are compatible with the GoPro 2.
It has 4 lights that are located in the front, back, bottom and top side of the camera so you know when it is recording or not. (the GoPro HD Hero 1 only had a light in the front)
An HDMI input… AWESOME!
a new HD sensor that records 11mp instead of 5mp. The new sensor gives you better detail, clarity, quality, and improved low light performance.
120 frames per second for standard definition… 120 FPS!!! WTF? very cool for extreme slow-motion videos. Also, don't new frame rate additions like 48 FPS at 720P.
A better recording microphone. (I thought the GoPro Hero 1 already had an outstanding mic!!! What else to improve?)
A Mic jack input so you can use the GoPro 2 with an external microphone! This will expand the professional usefulness of this camera, especially when it is used with an audio recording device like the Zoom Audio recorder!!!
The GoPro2 battery last longer!!! The GoPro 2 has full non-stop recording that can last 2.5 hours on a fully charged battery. When compared, the GoPro HD Hero 1 can last up to 2.25 hours. The time decreases especially in colder environments.
Finally… a wifi backpack, which is sold separately with a remote button that allows you to live stream your adventures into your smartphone, ipad, computer, or any wifi-device! This device is not yet for sale but will be on sale in February March of 2012! I will do a review on this new premium accessory when it comes out. Until then, why not buy a Go Pro 2 and treat yourself or a loved one to an awesome Christmas!!!