The GoPro Hero 3 has been officially announced and released today and as expected, it is everything and even better than we ever wanted it to be! Most importantly, it can film in cinematic 4K!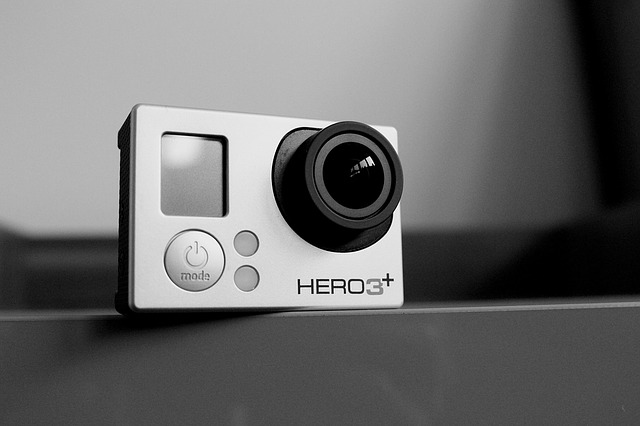 The GoPro Hero 3 comes in three different editions. White, Black, and Silver.
The most expensive edition, the black edition, is the most advanced Hero camera to date and it allows users to film at a staggering 1440p (4K at 15 frames per second), which is a mind-blowing step up from 1080p!
This means you're filming ultra high resolution of cinematic HD footage quality than any other action camera made!
In addition, the black edition allows users to film super slow motion at HD,meaning you can film 120 frames per second at 720p resolution and it is 20% lighter and 30% smaller than the former HD camera.
Top Features of the GoPro Hero 3
Smaller and lighter
Higher resolution (up to

3840 X 2160

 or 4K)
Faster frame rate (2 times better than the Hero 2)
Super fast 30 frames per second photos at 12 megapixels!!!

WTF!?!? 

Better Low light performance
Sharper lens and minimized lens distortion
Better audio system
Built-in wifi system that comes included with a wifi remote!
Housing for all environments (the housing now uses a flat lens so

that it can be used on Sea, Air, Land

)
The GoPro Hero 3 is absolutely a  monster!
 Click here for a comparison between the Hero 3, Hero 2, and Sony's HDR-AS15
The only concern I see with the Hero 3 is that it costs nearly $400 dollars. But if you think about it, the price is really worth it because the Hero 3 includes all the cool features that would otherwise cost the same or more if you buy them separately. You don't need to buy any premium accessories with the GoPro Hero 3 because the Hero 3 has it all!.
Finally, the built-in wifi feature and it's super cinematic quality resolution with the use of 6-element aspherical lens combines with user-selectable Ultra-wide, Medium and Narrow field-of-views is just AWESOME!.
| | |
| --- | --- |
| {loadposition googleads3} | {loadposition goprousa} |