Comparison between the GoPro Hero 3 Black Edition, the Hero 2, and the Sony HDR-AS15 HD Camera cameras.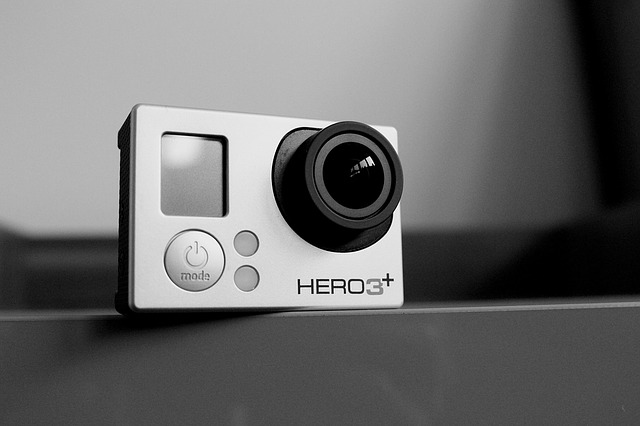 If you want to buy an action sports camera, get the Hero 3. Sony and Contour got the chance to bring the competition to GoPro but GoPro's innovative ideas for the their action cameras are far too advanced for any of the competition out there. For easy reading and viewing, just check out the chart I made below. If you got any questions about the chart or corrections you would like to make, feel free to post a comment below!
 Comparison Chart Of GoPro and Sony
GoPro Hero 3
(Black Edition)
GoPro Hero 2
Sony HDR-AS15
Price
$399.00 (USD)
$299.00 (USD)
$269.00 (USD)
Image Sensor
CMOS Sensor
(Pro Low-Light Performance)
CMOS Sensor
Good Low-Light Performance
ExMor CMOS
(Sony Brand CMOS Sensor)
Maximum Video Resolution
4K @ 15FPS
(3840 X 2160  16:9)
This is professional cinematic level resolution
1080p
(1920 X 1080 16:9)
1080p (1920 X 1080 )
HD Slow Motion (Slowest)
720p @ 120 fps
Non-HD is @ 240fps
720p @ 60fps
Non-HD @ 120 fps
720p @ 120 fps
Max. Continuous Burst (Photos) 
 12 mp @ 30 images a second
 11 mp at 10 images a second
 2 mp shots (no continuous burst mode)
Built-in Features
Built-in Wifi included with Remote
none
Built-In Wifi
(Remote controlled with a Smart Device)
Field of View (FOV)
Varies by FOV setting of User 
127 Degrees to Ultra wide 170 Degrees
127~170 Degrees
170 degres Only
Battery Life
 Approximately 2 hours
Approximately 2 hours
Approximately 2 hours
(at VGA quality, can film up to 3 hours 5 seconds)
Charging Time
2 hours if charged with Plug
4 hours with USB to computer
2 hours with Plug
4 hours via USB to computer
 4 hours
Best Place of Usage
With Issued Housing
Sea, Air, and Land (anywhere!)
Air and Land
(For underwater use, must purchase 
a flat lens filter to prevent blur)
Air and Land


(For underwater use, must purchase 




a flat lens filter to prevent blur)

Max Depth of Waterprrof Housing
60 meters
60 meters
60 meters
Memory Card
Micro SD Card
SD Card
Micro SD Card
Hero 3 Black Too Expensive they say?
No not really because the Hero 3 has got everything in one package. If you try to compare it to buying the wifi-bacpac for the Hero 2 it's going to be about the same price.
Plus, as a diver, I love the Hero 3's standard issued housing that  has a flat lens for all activities and for underwater activities! The standard issued flat lens housing for the Hero 3 alone saves you another $50!
Finally, the 4K resolution is just beyond the scope of any action camera for "the" adventurist!!!
Therefore, $399 is a fair price such a nice camera!
*I use affiliate links at no cost to you. If you choose to make a purchase through my link I make a small commission. Thank you for trusting my recommendations!