As a web based experiment for many of my clients, I decided to not blog for exactly one month and see what the effects were. All I have to say is that they were devastating!
It's no surprise that Google loves dynamic content. It's also a no-brainer that the content must be of specific value or at least in some perspective of unique benefit to people looking for "useful" information on the world wide web. But with this experiment, I wonder if I'll ever get my site traffic back to were it was!!!
The consequences for not keeping your site updated on a constant basis is terrifying. I saw a 49% drop in visitors by just not blogging for 30 days.




Forgive me for not disclosing the exact numbers because I prefer to keep them private (they are in the thousands ), you can see from the screenshot above that I lost about half of what I got a month ago.
Before I initiating this experiment, I hypothesized about a drop of about 10%~20%… However I got a 50% drop and that is too much and that probably affected my sites SEO more than I wanted. What was even shocking was that I was expecting the holiday season to pick up some traffic on some of product reviews I have on this site. It didn't. Well at least I have something to show you and my clients what could happen if a site is not properly updated.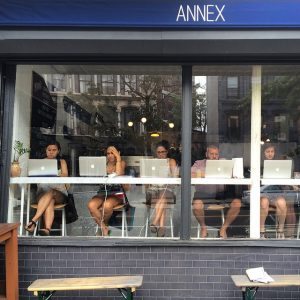 I'm beginning to regret starting this experiment and I'm even wondering if I can even get back. But  I'm doing this for the greater good so it's all good (sort of). LOL.
So for those you who are reading this, learn from this and keep blogging!
Stay cool and happy holidays!