After using the iPad 2 for several months, I must say that this piece of technology could be the silver bullet in killing notebook/ laptop sales. (Update as of June 2016. I still have my ipad2 and its running like a champ!)
I was always interested in tablet computers. And after giving in to having a device that could be very useful for traveling… all I can say is that the  iPad 2 is a convenient computer that you can use for work and play.
I bought the ipad2 16GB wi-fi model. The 3G versions were quite tempting but if you already have an iphone, or a smartphone, I don't think buying an ipad2 3G model would be a sound decision because you can still do a lot of things without the 3G as long as your in wi-fi territory. In many cases, in Guam, some establishments such as hotels and restaurants offer free wi-fi. If you live in a huge metropolitan area in Japan, you really don't need to have 3G on your ipad  because your wired along the street, the subways, and if you're really lucky, at home!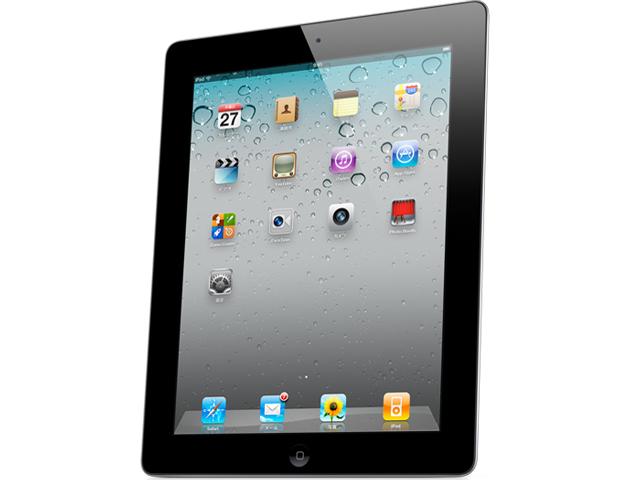 We must remember that the ipad 2 however is not equal to a power computer but it can still do many basic PC/ notebook tasks such as net browsing, reading e-books, and simple communicating via email or skype. Possibly, the only thing I wouldn't recommend using the ipad for writing long documents, processing large data, and developing apps.  But I have a feeling that this will change with time!!!
My Favorite Features
Size and Weight.
The size of the iPad 2 is perfect for transport. It is very thin as it is very light and it feels like holding on to a medium sized clipboard. The height of the iPad 2 is 9.5 inches and the width is about 7 inches. The depth is really thin at only 0.3 inches and just thinking about it, you may actually use this as a incapacitating weapon if you spin-throw it really really hard at someone! Just kidding! As with its 1 pound weight, this is a godsend for travelers because it weighs so much less than many laptops out there in the market. The size of the ipad 2 also makes it convenient for artists, photographers, and business people to show off their portfolio of photographs, videos, and products.
No Bootup = Speed
The moment I turn on the ipad 2, I'm already wired and browsing the net. This is something that kills the laptop. No waiting for  boot up and splash screen. The moment I turn on my Ipad2, I'm good to go! (You can have an option to put a security 4 digit login code right after turning on the ipad but that only takes 2 seconds to enter.)
Dual Core 1Ghz Chip
The ipad 2 uses a high performance low powered dual core A5 chip that makes your user experiences on the ipad 2 revolutionary and faster. When compared to my PCs running on Intel i7s, I really can't see that much of a difference in performance when conducting simple tasks such as browsing the internet. In addition, I'm just amazed how the cpu doesn't get hot or overheat even with hours of usage unlike most laptops today. I guess that will benefit men for the extra sperm count! lol
Battery Performance
The ipad 2 can last up to and sometimes more than 10 hours. It depends how you are using it but from how I use it, I am really happy with the battery life. With an average use of just one hour a day, I actually didn't need to recharge my  ipad  for up to 10 days!
Apps
The app store contains a wide variety of useful apps than other tablets I know out in the market. Some apps are free and most are affordable but I must say that this is one of my top reasons for getting the ipad2 . With apps, your tablet becomes an educational device, a gaming device, a phone, a language dictionary, flight manual, a Richter scale and so much more. For people like me… its nice to have some educational apps for learning new languages as well as having an app to communicate face time with other people.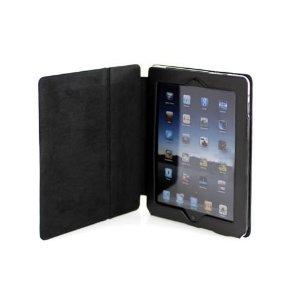 My Least Favorite Features…
Ipad Cover/ Smart Cover
Ipad cover lock/unlock is an option that allows the ipad2 to turn off when you close the screen with a flap cover such as the smart cover. To be honest I would like to use the smart cover it but it isn't really that smart. Sometimes, when I'm reading a e-document and touch around the edge of the ipad2 to get better gripping, the ipad turns off on its own thinking I closed the cover. In addition, I don't really think that smart cover is needed for the ipad 2 because with a touch of a button, you can easily turn the ipad 2 off. But it's no big deal because you can disable it.
Camera
The ipad has one camera in the front and one in the back. The cameras are great for chatting with friends and family on video chat. However, even though the front cam is an HD cam, I just have one word to describe the quality… "bad". Still shots are worse! This is one area where the iphone 4 dominates the ipad 2.
iTunes
Finally… the iPad 2 is not a standalone device. If you want to manage the ipad 2 out of the box, you will need to have iTunes in your computer.  iTunes is pretty much core for organizing everything you have from photos, music, movies, to documents. Although, this has been this way with Apple's key products such as the iphone and ipod, I wish the process of importing music, photos, and video is similar to how one imports files to a USB memory stick. I always have problems with iTunes especially when syncing to a new computer.
Last but not least, if you are a Linux user, prepare for more headaches. You can use iTunes with Linux when using WINE or other emulating/virtualization software but when it's time to those apple iOS updates, your ipad will most likely crash.
The Bottom Line
The IPad 2 is neat to have and it depends what you need it for. For me, it's like an iphone but with a bigger screen… but that bigger screen can be easy on the eyes if you like to read and play games. If you need a tablet simply for browsing the net and reading eBooks while traveling, the iPad would be great to have but there are other tablets out there that can do the same. If you're a business person or a student that needs a device to create word or PowerPoint data, I don't think a tablet would be a wise choice. You can always buy a keyboard for the ipad but that takes away the whole tablet idea to my opinion. Also, with a starting price of $499, many notebooks can do for more for less money but it's the convenience of carrying a thin light sexy tablet that can install thousands of useful apps that I think gets the consumer into lining up early in the morning just to buy Apple's latest gadget.
Oh yeah… every now and then, I see some great deals for the iPad 2on eBay.
Just an FYI… Here are the specs of my 16GB Black Ipad 2
 

Type

Tablet PC

Family Line

iPad 2

Display Size

9.7in (24.64 cm)

Hard Drive Capacity

16 GB

Operating System

IOS 4

Internet Connectivity

Wi-Fi

Supported Text Formats

DOC, DOCX, GIF, HTM, HTML, JPG, Key, Numbers, PDF, PPT, PPTX, Pages, RTF, TIFF, TXT, VCF, XLS, XLSX

Color

Black (Apple also makes a White version but I opted for black for the professional look!)

Processor

Processor Manufacturer

Apple

Processor Type

Apple A5

Processor Speed

1 GHz

Display and Screen

Display Tech

LED

Display Max. Resolution

1024 x 768

Touch Screen Technology

Multi-Touch

Digital Camera

Rear Camera Resolution

0.7 megapixel

Front Camera Resolution

0.3 megapixel

Connections and Expandability

Wireless capabilities

Bluetooth, WLAN 802.11a, WLAN 802.11b, WLAN 802.11g, WLAN 802.11n

Audio Input

Microphone

Audio Output

Speaker(s)

Dimensions

Height

9.5in (24.12 cm)

Width

7.31in (18.57 cm)

Depth

0.34in (0.88 cm)

Weight

1.33lb (0.601 kg)

Battery

Battery Technology

Lithium polymer

Battery Run Time

10 Hours

Additional Technical Informations

Input Method

Touch-Screen

Platform

Mac and PC
*I use affiliate links at no cost to you. If you choose to make a purchase through my link I make a small commission. Thank you for trusting my recommendations!