This year is a crazy year for "hanami" (the act of flower viewing but actually more like getting drunk under beautiful cherry blossoms with close family and friends).
Since cherry blossoms or "sakura" are in full bloom right now (4/5~4/8), this is the time that brings many genki people to "just chill" and enjoy getting drunk under the beautiful cherry blossoms. Hanami is a tradition in Japan that has been practiced for over hundreds of years that ranges from mid March through early May all throughout Japan. However this year, especially in Tokyo, I think there were hundreds of thousands in one area alone, which was very unusual.
The likely cause for the abnormal influx of people in Tokyo this year is the reason that a lot of people didn't participate in "hanami" last year due to the catastrophic earthquake that hit Tohoku a year ago. So I guess to make it up, people are participating in "hanami" and it's just crazy!!! Check out this pic that I took.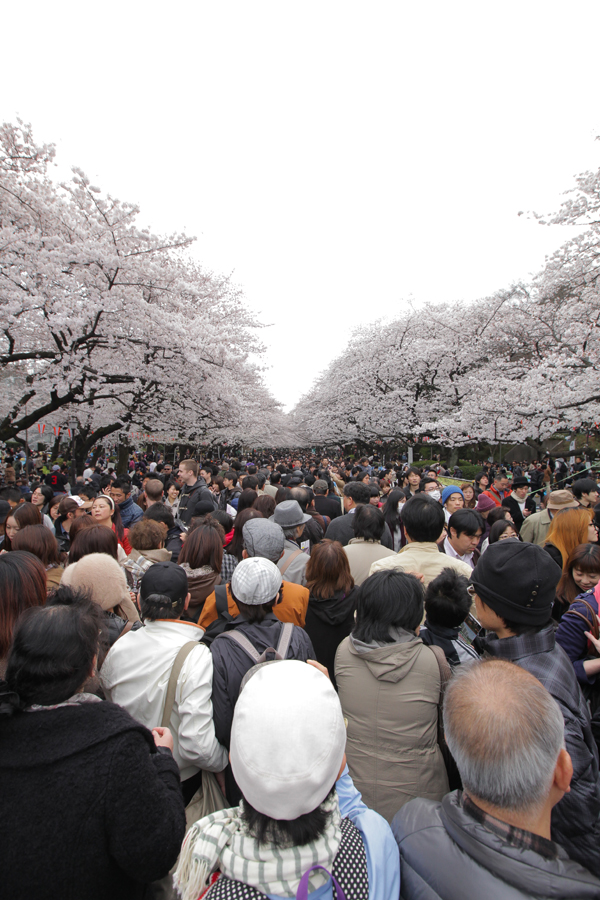 According to news reports, there were over 300,000 people participating in hanami over the weekend in Tokyo! To do anything was a total inconvenience because of the masses of people. I had to wait in line just to eat or walk through a park. What's worse is that Kumi had to wait for over ten minutes just to use the bathroom. It was insane!
In addition to all this, I'm thinking of meeting a very good friend from college this coming weekend in Tokyo but I'm currently contemplating whether to change the location for the rendezvous because it's highly likely that it will be packed this coming weekend. Again, I'm not so sure if Tokyo would be too crowded this weekend but if it is, it's going to be a total nightmare again just to walk through a park or to eat at a restaurant. I'm definitely not going to go through all that again!
Here's another pic of me trying to get out of the station…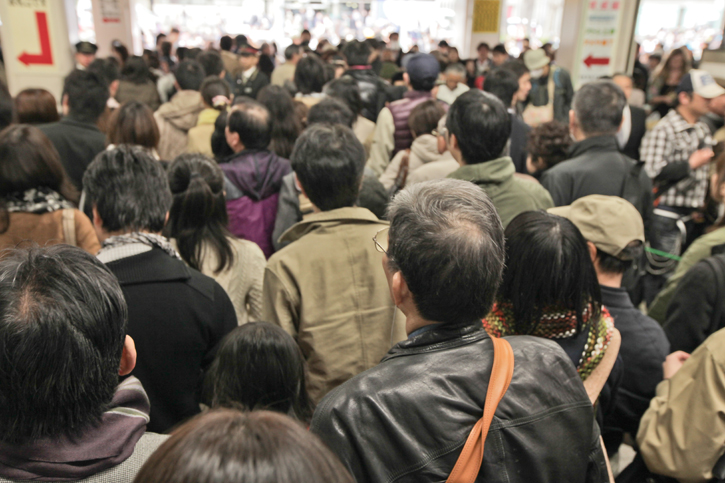 But again, that's just Japan. Given that fact that a lot of people didn't celebrate hanami due to the earthquake/tsunami and the radiation scare I really hope that everyone had a great time making it up over the weekend!
*I use affiliate links at no cost to you. If you choose to make a purchase through my link I make a small commission. Thank you for trusting my recommendations!